Crid
Joined: 13 May 2006
Posts: 159
Location: Folkestone, UK
This is nitpicking I know, but...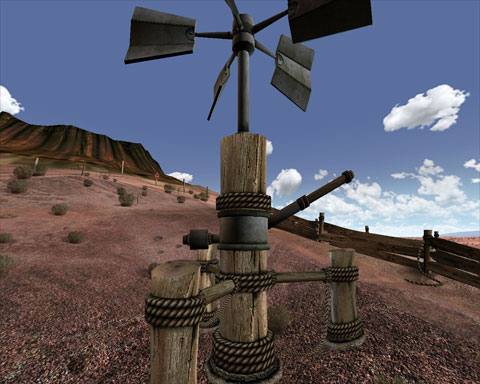 How is the top wooden part connected to the bottom wooden part? (ie. what's to stop it just rotating with the shaft?)
The handle and counterweight clearly pass right through the metal bit in the middle. Since that bit rotates, it presumably splits the top and bottom wooden bits. I thought perhaps there was a clever arrangement where a central wooden bit goes down the middle and the lever's fulcrum goes either side of the wood. But that doesn't work because you've still got to transfer the motion back to the central shaft at some point, so the top and bottom wooden bits still can't be joined together.