Loshem
Joined: 04 Nov 2007
Posts: 670
The purpose of the thread wasnt necessarily to speculate regarding Watcher's Sanctuary but to speculate regarding the what-could-have-beens in Uru in general. My theory on the Sanctuary was to segue into that topic
Another thought that occurred to me is the fact that the tree is, according to Simpson's report much older by a factor of thousands of years than the pub itself. The connection to Noloben could be the connection to the Bahro, IE: the Tree is of Bahro origin, not D'ni origin. Adding to this wild bit of speculation is the fact that the location of the tree is said to be a part of the Cavern of Rolep which is one of the pending restoration areas listed on the DRC site. We know the "Bahro Cave" above the lake is called Rudenna, or the Rudenna cavern so perhaps Rolep too is a Bahro Cave?
And someone mentioned the connection to Kemo in regards to the Bahro. One other thing that I noticed about Eder Kemo is that if you follow the basin all the way around you will find an odd discoloration near the top of the Age.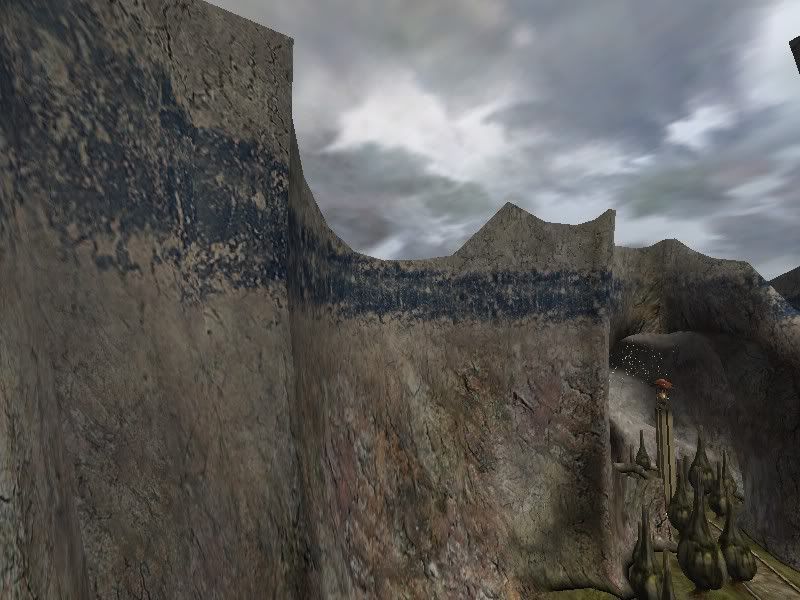 Kemo is the name for the fish swimming in the small stream and Eder is D'ni for rest. My theory regarding that ring is that in the original plan for Eder Kemo the violent rainstorms that sometimes occur are meant to cause the Age to flood as evidenced by the ring, a telltale sign of raised water level. Perhaps in the flooded Kemo we would be able to see beyond the rim of the basin to what the Age really looks like..
Of course none of this was ever implemented and so there currently is nothing beyond the rim.. It's all just wild speculation at this point

_________________
MOUL KI# 10281985
MOULa KI# 1492059

Fear is the mind-killer