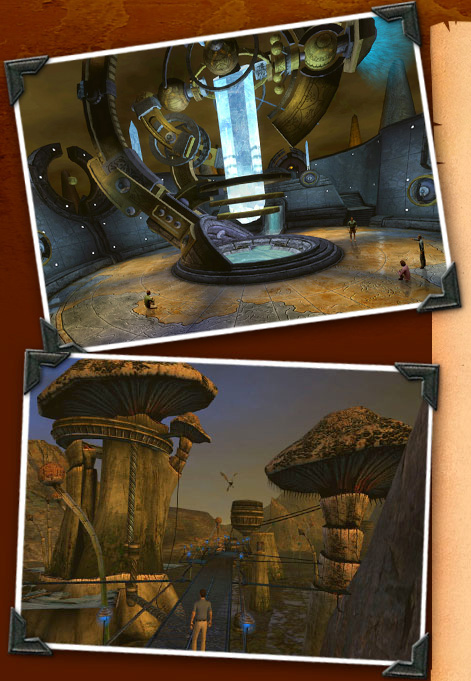 Code of Conduct
Code of Conduct
Infractions or violations of this Code of Conduct may result in warnings, temporary account suspension, permanent account closure or any other disciplinary measure deemed appropriate by CWI at its sole discretion; however, CWI does not assume any obligation to do any of the foregoing or to ensure that users comply with this Code of Conduct. In addition, CWI is not responsible for any content or material posted or otherwise included in the Service or the activities or conduct of any users. "Role-playing" is not an excuse for violating any of the rules of the Code of Conduct. By using the Service, you signify your agreement with this Code of Conduct. If you do not agree with any part of this Code of Conduct, do not use the Service. CWI reserves the right, in its sole discretion, to modify, alter or otherwise update this Code of Conduct at any time.
1. HARASSMENT & ABUSE:
You may not harass or threaten other players, nor use any sexually explicit, harmful, threatening, abusive, defamatory, obscene, hateful, racially or ethnically offensive expressions or statements. This applies to any language.
2. HATE:
You may not organize nor be a member of any Neighborhoods or groups within the Service that are based on, or espouse, any ideologies considered to be racist, sexist, anti-religious, anti-ethnic, anti-homosexual, or otherwise deemed to be hate-inciting.
3. IMPERSONATION:
You may not impersonate any CWI employee, including without limitation any Customer Service Avatar (CSA) or in-game Cast Member.
4. HACKING:
You may not modify any part of the Myst Online: Uru Live client, server or any part of the Myst Online: Uru Live or CWI web pages located http://www.mystonline.com. You will not attempt to interfere with, hack into, or decipher any transmissions to or from the clients and servers running the Service, nor will you use any game hacking/altering/cheating software or tools. You will not use any automated scripting or "macroing" tools or software without the prior written approval of CWI. Use of these types of programs may result in immediate termination of your account and may subject you to civil and/or criminal liability.
5. TRANSFERS:
You may not arrange for the exchange or transfer of any unlawful, harmful, threatening, libelous, pornographic, abusive, obscene, vulgar, harassing, defamatory, hateful, racially, ethnically or otherwise objectionable content, or content that invades privacy or advocates illegal activity while using the Service. You will not upload any files that contain a virus or corrupted data. You will not post or transmit unsolicited advertising, promotional materials, or other forms of solicitation within the Service. You will not upload, transfer, or transmit via the Service, any copyrighted materials, materials that infringe any intellectual property or other right of any entity or person (including, but not limited to, violating anyone's copyrights or trademarks), or content for which you do not own all the appropriate legal rights, unless you have the express written permission of the author or copyright holder.
6. OBEDIENCE:
You must follow all instructions from authorized game administrators while playing the Service or while using the official Myst Online: Uru Live and/or CWI forums and communication tools.
7. THEFT OF SERVICES:
You may not give false information or intentionally hide any information when registering to play on the Service. You will not reproduce any part of the Service on any server that is not controlled or authorized by CWI or its lawful designees.
8. NAMING POLICY:
When selecting a character, guild, city or object name for use on the Service, you must abide by the following Naming Policy. You must use your best judgment to avoid gray areas.
i. Names may not be offensive, sexually explicit, vulgar, racist, hateful, obscene, defamatory, or any other language that is offensive in nature (including common swear words, names concerned with anatomical references, and intentional misspellings, anagrams, combinations, and homonyms of these words).
ii. Names may not be used that harass or damage the reputation of another player, group of players, or CWI's employees or agents.
iii. Names may not be a name or handle of any CWI employee.
iv. Names may not include any reference to copyrighted or trademarked names, materials or products.
v. Names may not derive from popular culture or media references.
vi. Names may not be religiously or historically sensitive.
vii. Names may not be proper names of an Age, area or an NPC within Myst Online: Uru Live.
viii. Names may not have a title or rank within them that would be associated with the game or related or analogous groups.
ix. Names may not contain a phrase, sentence, or any fragment of a sentence.
x. Names may not include any telephone numbers, credit card numbers, social security numbers, street addresses, or email/instant message addresses.
xi. Names may not use misspellings or alternative spellings of names that violate any of the previous rules.
xii. Names may not be a combination of words that produces an offensive result or violates any of the above rules.
9. MODIFIED KI:
You will not use any KI that has been modified from the original on the Service, including the Admin KI and the User KI.
10. DISCLAIMER
THE SERVICE AND THE MATERIALS AND CONTENT IN THE SERVICE ARE PROVIDED "AS IS" AND WITHOUT WARRANTIES OF ANY KIND EITHER EXPRESS OR IMPLIED. TO THE FULLEST EXTENT PERMISSIBLE PURSUANT TO APPLICABLE LAW, CWI AND ITS AFFILIATES AND LICENSEES DISCLAIM ALL WARRANTIES, EXPRESS OR IMPLIED, INCLUDING, BUT NOT LIMITED TO, IMPLIED WARRANTIES OF MERCHANTABILITY AND FITNESS FOR A PARTICULAR PURPOSE, IN CONNECTION WITH THE SERVICE AND THE MATERIALS AND CONTENT IN THE SERVICE. APPLICABLE LAW MAY NOT ALLOW THE EXCLUSION OF IMPLIED WARRANTIES, SO THE ABOVE EXCLUSION MAY NOT APPLY TO YOU.
THE CONTENT, INFORMATION AND OPINIONS IN THE SERVICE ARE NOT NECESSARILY THOSE OF CWI, ITS AFFILIATES OR LICENSEES, AND NEITHER CWI NOR ITS AFFILIATES OR LICENSEES MAKES ANY REPRESENTATIONS OR WARRANTIES REGARDING THAT CONTENT, INFORMATION OR OPINIONS. FURTHERMORE, NEITHER CWI NOR ITS AFFILIATES OR LICENSEES ARE RESPONSIBLE OR LIABLE TO ANY PERSON OR ENTITY WHATSOEVER FOR ANY LOSS, DAMAGE (WHETHER ACTUAL, CONSEQUENTIAL, PUNITIVE, OR OTHERWISE), INJURY, CLAIM, LIABILITY OR OTHER CAUSE OF ANY KIND OR CHARACTER WHATSOEVER BASED UPON OR RESULTING FROM ANY CONTENT, INFORMATION OR OPINIONS IN THE SERVICE OR THE CONDUCT OF ANY USERS.
Revision # 02.01.2010