Hello all,
Just to reiterate what Chakra said, WHAT A BLAST!!! This party was a lot more fun than I could have hoped for. Here are some of the highlights of the event (Please excuse the picture quality. Didn't realize how bad my Ki takes pictures.)
The Caucus Race: Alice visited the bevin, became frightened, and left. She linked out to Teledahn where she munched on some mushrooms. One of the mushrooms made her so big she got scared and started to cry. Those huge tears of hers almost drowned Cheshire Ckat, The Five of Hearts, and The Pigeon. When they linked back to the bevin we all had a caucus race in the egg room. We ran around in a circle till everyone had dried off.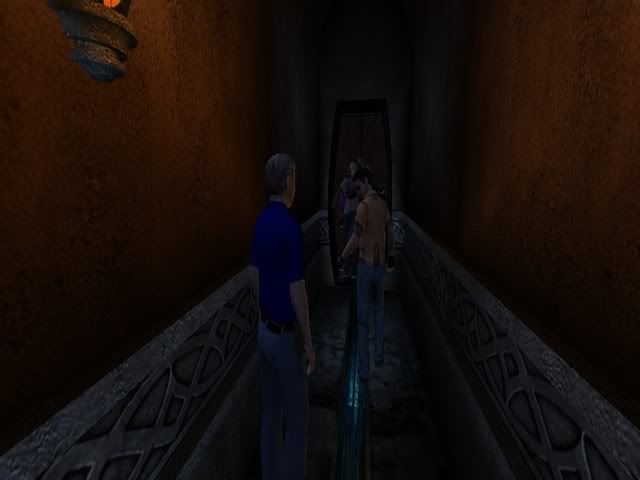 We couldn't get the door to the egg room open to get out!!!
The Walrus and Thee Carpenter recited their poem from The Looking Glass. Imagine a room with more than 30 people, all of them quiet to not disturb The Walrus and Thee Carpenter's recital. (Well almost everyone was quiet
)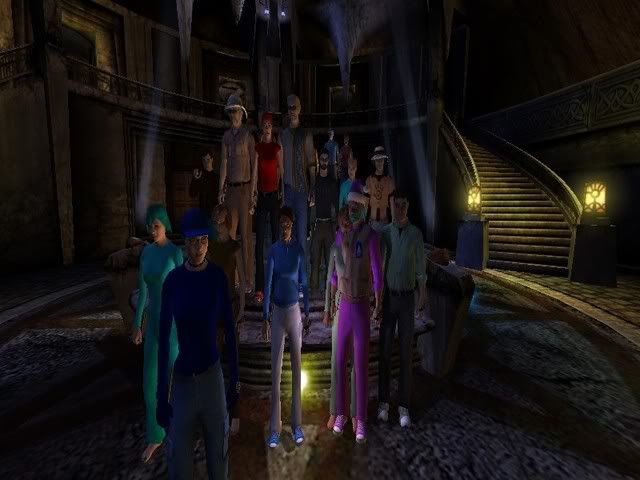 Here's everyone that was willing to stand still long enough to take a picture!
Thanks again to everyone involved and everyone who came. Everybody chipped in to make this a great event (I even had to fill in for the Mad Hatter who'd gone MIA). Thanks go to beachrm for his music. He took the time to create a special playlist for the party. Awesome! I'm glad I'll have these great memories to take with me after Uru's gone. And don't forget, the trial of the Knave of Hearts is next Friday!!!
YOU GUYS ROCK!!!
- JayGee
aka TweedleDum
aka The Mad Hatter