D'Lanor wrote:
Whilyam wrote:
I would appreciate Delin/Tsogal books in Relto just because it would make it easier to access them. The instancing would be kept the same just like for the brown city book locations.
Easier perhaps, but more limiting because child ages like those in the brown book can only be played with your neighbors.
Technically Delin and Tsogal are sub ages. Sub ages can only be shared with people who link to them from the same age instance.
If you add sub ages to Relto they become sub ages of Relto. Then you would have to invite people to your Relto in order to play with them. And in that case they might as well be personal ages.
Excellent thoughts, and I think the best explanation.
I don't think the game should be "easy". To me, part of this is promoting and fostering community interaction. These places really feature that. You work within the cavern network to see if you can find out where to go and when and work with community members to get through the age. You meet people you may never have seen, working on part of the game. I think that is part of the goal of URU -- building the community.
And honestly, there are
lots
of things they *could* put in those two spots on the bookshelf. The possibilities are as broad as the branches on the Great Tree. That seems to be a very prominent spot on the bookshelf and deserving of more than just a smaller age in my opinion. I hope there were other things planned for those two spots... and that we will eventually see them.
By the way, notice the books in that partition. They are all in cavern books. You have the Bevin book, the Nexus book and the City links book. My bet is that the other two spaces are also in cavern locations that we have not seen yet.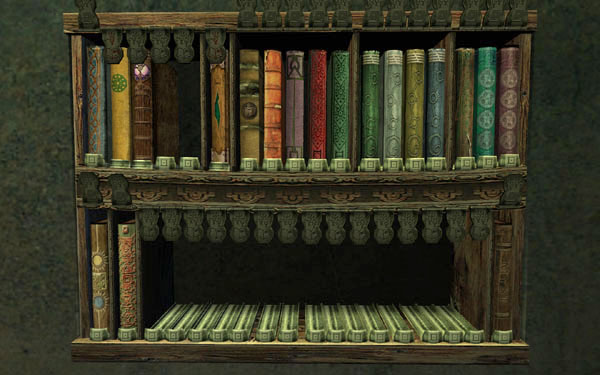 [spoiler=click to see a very large picture of the bookshelf]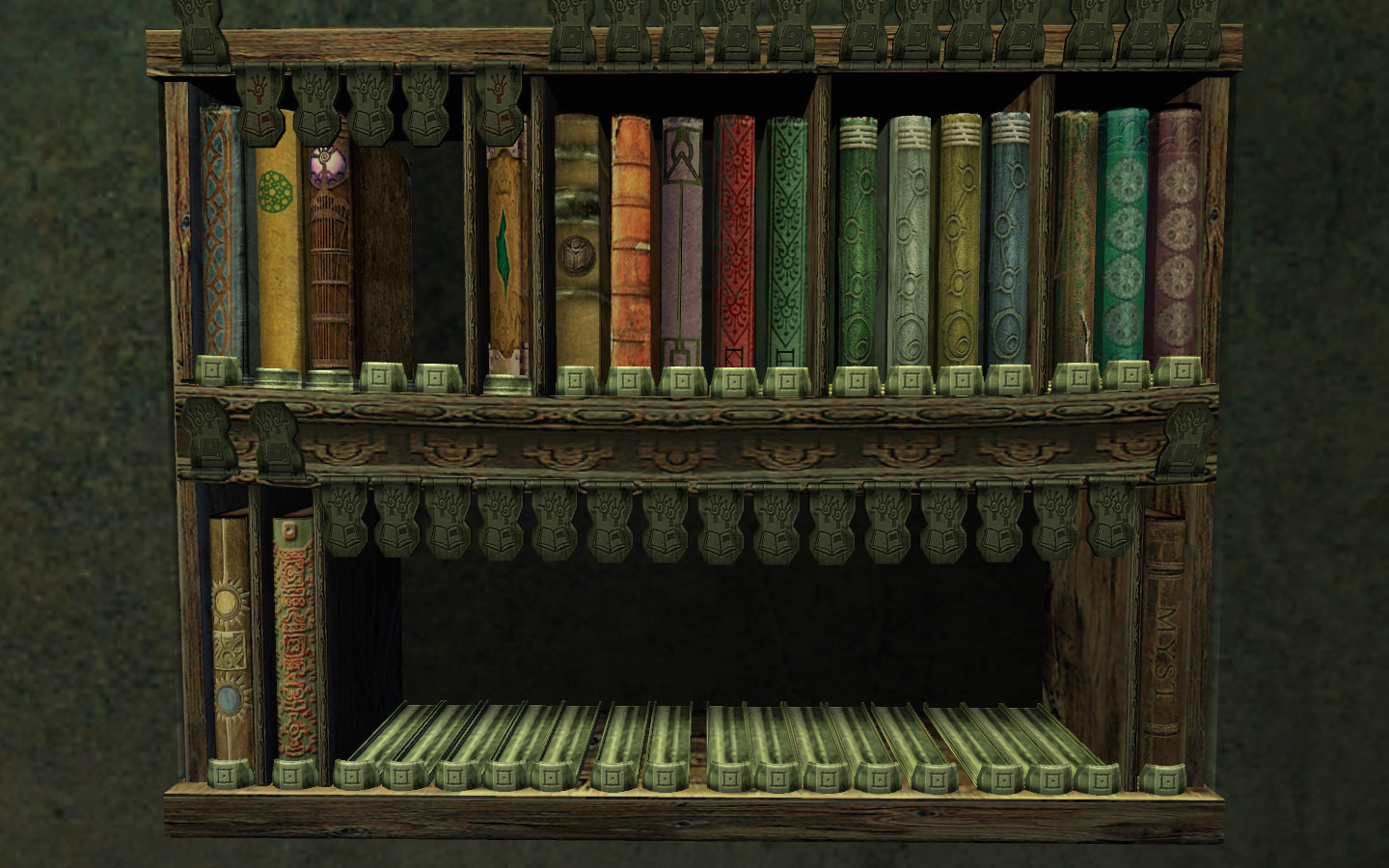 [/spoiler]
_________________

<--- MINE! The cones are your friends. Have you hugged a cone lately?
mtn'man KI# *was* 66952 | Don't kick the cones, they have feelings too.
Owes andylegate a beer in the pub - patcher fixed!