I'm confused by a lot of this spacial discussion, but I don't think there is any forced perspective on the Concert Hall itself, since it's a low area we can circle around so well, I think it's safe to think of it as "actual size" with the audience area extending back below the foyer hall, lining up with how low the balcony is on the canyon side.
The giant opening stage window on the balcony side is a pretty cool idea too...
__________
It seems odd that the Concert Hall Nexus station has a hooded design but isn't embedded into a wall like the Ferry, Alley, Palace, and K'veer.
We certainly already know the Tokotah station has been in its specific spot a long time: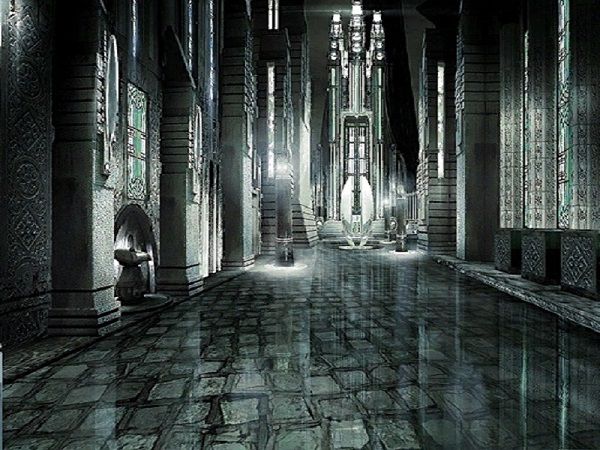 Is it possible that the Opera House Nexus station is meant to be a bit farther inside the Concert Hall and would have been moved inside once that area opened?
Not sure about the library courtyard though, its station seems especially out of place because it would have been easy to put it in the side wall of the library exterior (the side not facing the Ae'gura lake). Maybe it would have been for the inside of the upper library floor...
You all must think I'm crazy thinking and talking about Nexus stations. Well, I guess it's also about thinking of possible interior designs.