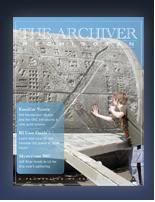 The Archiver presents Issue Eight. This month Qvist gives an in-depth look at "Familiar Voices" episode seven, MTigerV interviews the D'ni Linguistic Fellowship, Jeff Wise has complete coverage of Mysterium 2007 from Los Angeles, Stellaflora uncovers the mysteries of Jalak Dador, Narym has a great profile of Phil Henderson and Stellaflora takes us on a tour of the KI.
We also have begun a new feature Jalak Games...this months game courtesy of Qvist and Stellaflora.
Be sure to check our regular feature Talkback.
Here's this months Talkback question...
With the recent announcement of the formation of 5 new, officially sanctioned guilds by the DRC, we want to know:
How do you feel about the resurrection of the Guild System? Do you think that the advantages of the system outway the detriments, or is the system mostly going to cause problems in the community?
Please send your thoughts and opinions to
[email protected]

.
Responses should be in English and limited to roughly 150 words. We will also be sounding the Cavern for opinions, so if you see one of us, let us know what you think! Select responses will be printed in Issue 9 of The Archiver.
You can download Issue Eight here:
CLICK TO DOWNLOAD
We sincerely hope you enjoy our online publication just as much as The Archiver staff does bringing it to you!