For November 2017, here's an overview of the central portion of Doobes' New Guild Of Messengers Pub -
lots more to see in this nicely-crafted Age: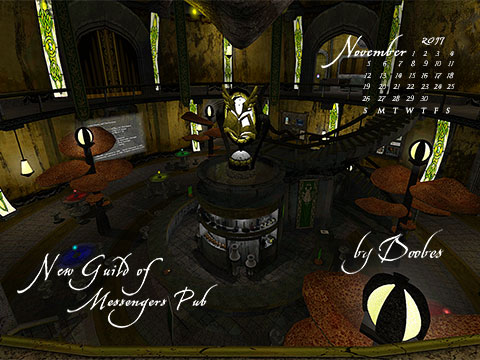 (click for full-size image)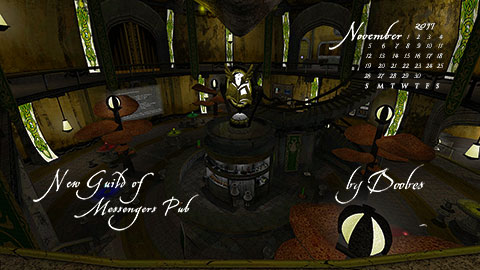 (for widescreen monitors)
As mentioned last March, this will be my last calendar page.
I'm out of inspiration, and need to devote whatever spare time I have to other URU-oriented endeavors.
Once again, thanks to Almak - wherever he may be - for starting this project.
And thanks to Charura for sharing the load for so long!
I hope someone picks this up and continues, because I like having current URU calendars on my desktop!