With all the recent conversation about spoilers, I'm sure it's understood that ALL these calendar images are automatically spoilers.
If anyone feels it better to hide these images inside spoiler warnings, I'll do it.
So, my every-other-month calendars for the next 6 months or so will travel within Ahnonay Sphere 4.
This one's particularly dark and foreboding...
Here are versions for regular monitors: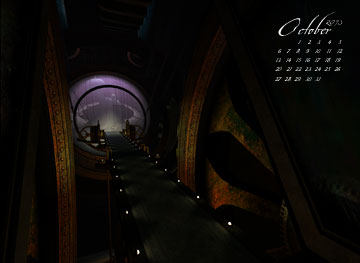 and for widescreen monitors: