The Route to the Arch online since November 9, 2014.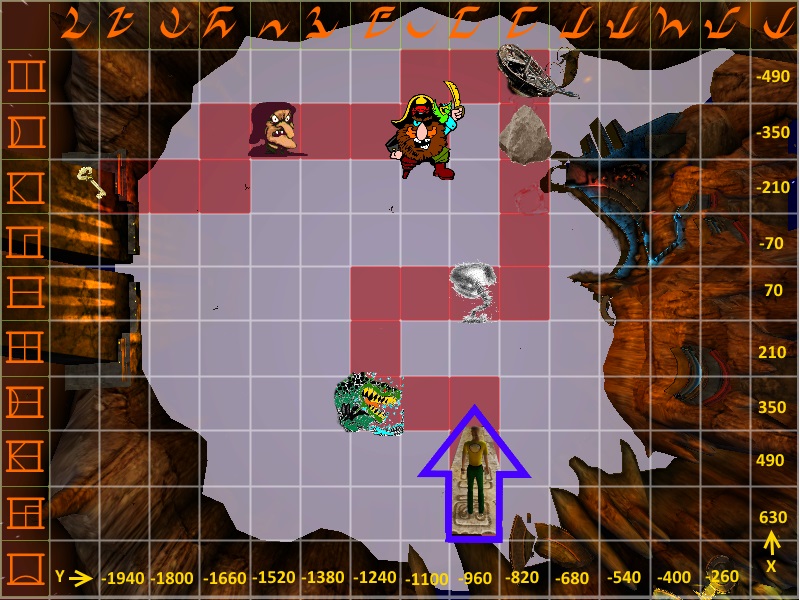 Mr. Blake Lewin is your guide in this new part.
He will explain you how to get the power to walk on the water of the lake to get to the door of Kerath's Arch.
This route is full of pitfalls that you need to outsmart by collecting items in different ages.
Thus, you will meet the lake monster, the whirlwind, a large rock, a wreck, the Pirate and the Witch of the lake.
You will need a key to open the door of the Arch.
Finally, a treasure is to be discovered somewhere in the middle of the lake. But Yeesha will tell you more.
To know the code from the Part 9th send to game master in TCity, the code:
TREASURE8
Good luck!
Important note:
For the realization of this part, MM had to force to mix some parts of Jalak, so, MM created a new City called TLake, so as not to disturb the players of previous Parts.
MM advise you, when you leave Tlake, to QUIT the game to eliminate Jalak elements from the memory of your computer otherwise that could be disruptive in other ages. It is, as usual, the problem of mixology.
But this minor inconvenience will soon be forgotten when you move on the lake, you will understand why it was necessary.
Part 9th starts at TCity. It is only when you have to walk on the lake that you will be teleported to TLake.
Mimi Bot will link you to Tlake. It will not be possible to move her right now to allow the others players to progress smoothly.
Good Luck
/bow
Lu.