I've switched the metal effect on the overlay to a chrome look. That works better for the monogram, I think.
Next question: the personal glyphs. I was trying to keep them simple yet meaningful. However, I can't say I really like the golf ball, and it probably needs to be changed. What do you think? Maybe a pair of crossed clubs, like the hooks?
...Yes. That's much better. It fits with the other glyphs, when the ball did not.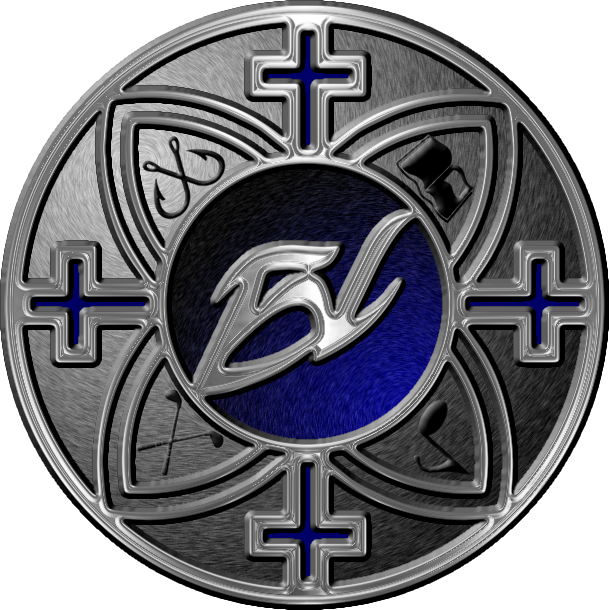 _________________
*
b'tagamem mot seKem ril ge'Dan Kenen reKElen faex b'sEnem ge'Dan
--
lårE leDA
Until next time! -- Larry LeDeay
3
# 11308
The Lost Library of D'ni