Hmm... How about this?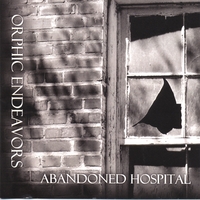 My album, "Abandoned Hospital", inspired by Riven music and a website called
Opacity
.
I also started a fiction project a long time ago and abandoned it when interest faded out... It's called
"the Rabbit Hole"
and is very reminiscent of an Uru/Myst-like adventure...
-Bonnie
.
It's an awesome CD.