[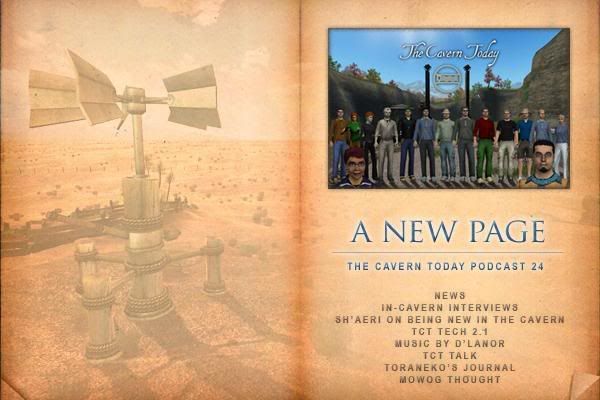 This Podcast is dedicated to all the new explorers who've come to the Cavern! TCT Talk revolves around the new experiences for all those new to the Cavern. Of course we have not forgotten our regular listeners...TCT Tech 2.1 has some wonderful advice and information, Dalken Starbyne has more news and in-cavern interviews, there's a beautiful musical selection by D'Lanor TCT Talk, more from Taraneko's Journal as well as Mowog's Thought for the Pod.
You can get it here or from iTunes:
http://www.thecaverntoday.com/
As with all our Podcasts, we hope you enjoy it and we love to hear from our listeners.