@Emor,
Since you asked......[puts on tutorial hat]
3ds Max does not have a very good WYSIWYG in it's 3D view. Let's take a look:
Here is a scene from my latest Age, Neolbah in Max's 3D View port: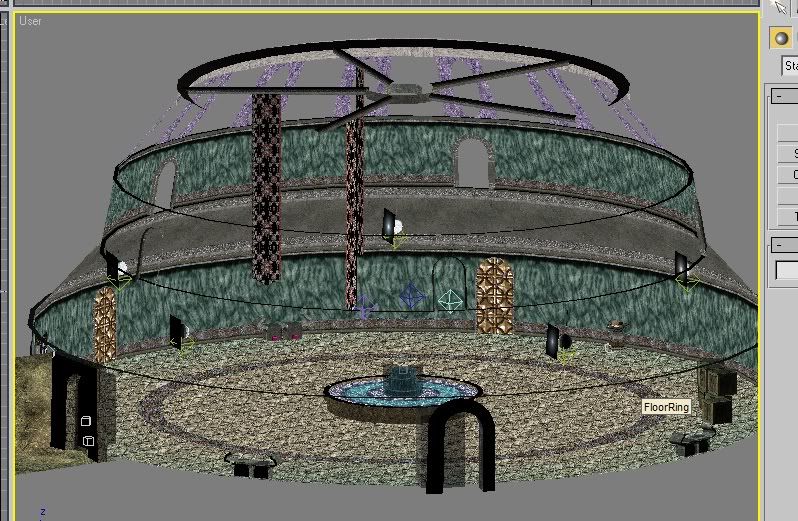 As you can see, it's bright....very, very bright. Now here is how it looks when Plasma runs it: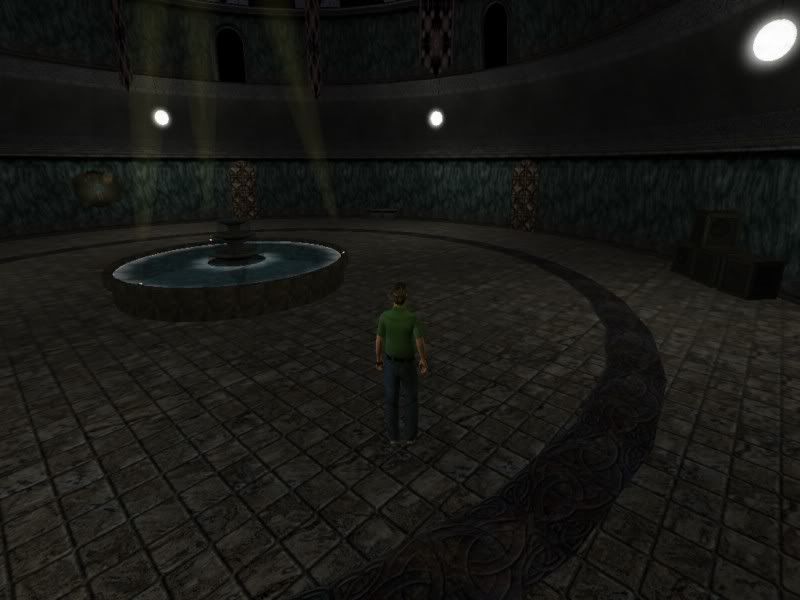 No where near as bright, as you can tell. There is a reason for this. Here is Max's lighting you can pick from:
You can use any of these if you desire.....and it will affect your textures of your objects....but the lights themselves will NOT be exported. But the effect will still be on your textures.
Normally, if you want the lights to be in the Age, affecting your objects, and more specifically, the player(s), then you need to use Plasma RunTime lights: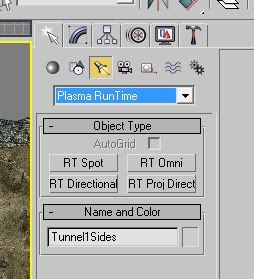 And of course, you don't get these with Max off the shelf, nor with Blender off the shelf...you have to have a plugin of some sort to give you these. In this case here in Max, it is Cyan's Plugin that is giving me these choices.
Let's look at another example of how, yes, you could build all your objects in some other 3D software program (I actually build my objects in Blender, as I find it easier, and then import them to Max), you could even texture them as you say....to a large ball park....but again, you'll have a problem when it comes to blending those textures together.
Let's look in my 3D scene window in Max again: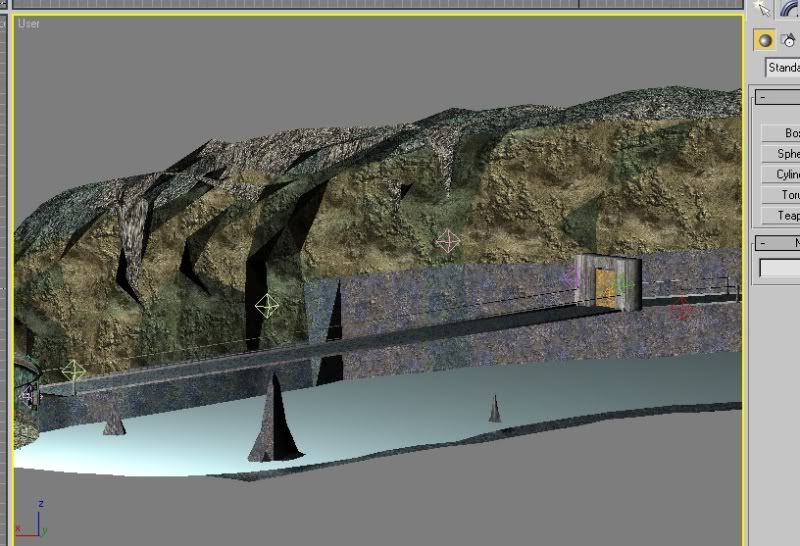 This is my cave walk way. Look at the walls. You can see different textures...but they are not blended together very smoothly. There is a good reason for this. It's because I'm going to have Plasma do the blending for me in game: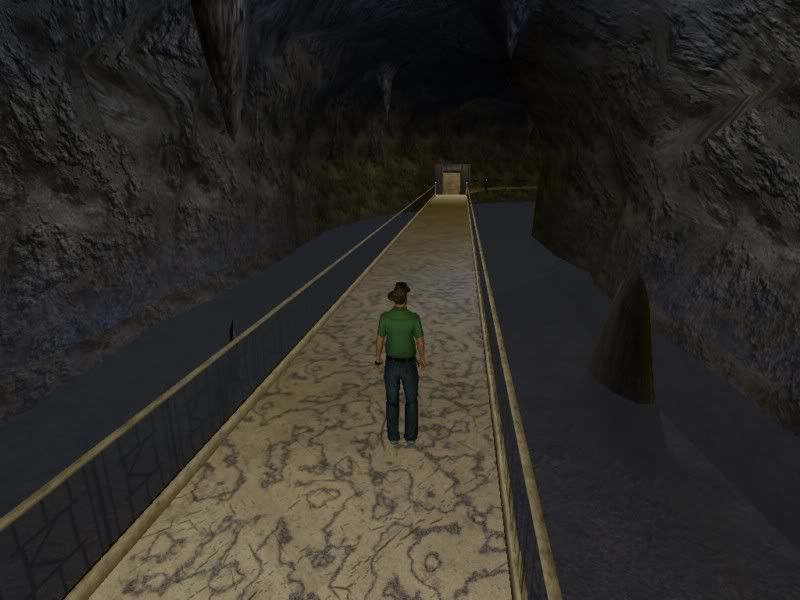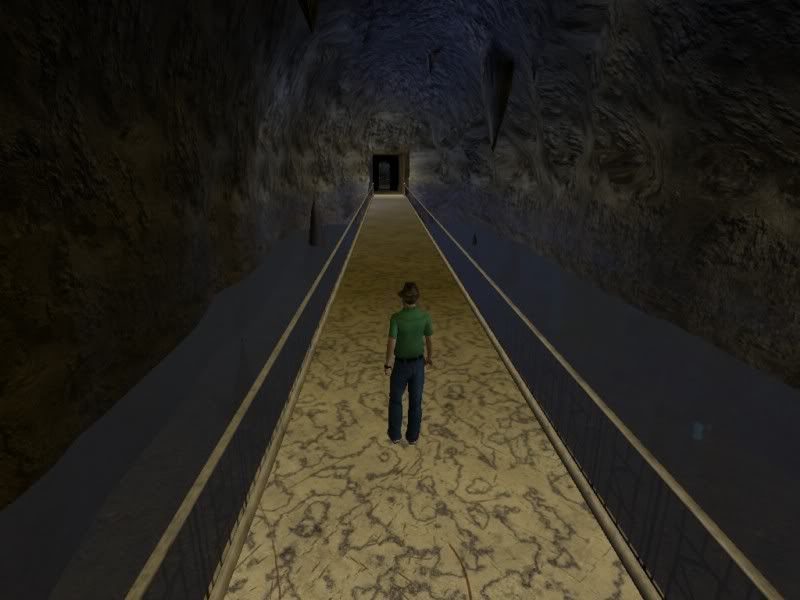 Again, we see a major difference between the pre-rendered 3D scene window, and what you see when Plasma renders it. Here's why: Materials.
In Max, I could call up my Material editor and go to town, using all of Max's extremely fancy blending techniques......and then when I go to see them in my Age after export...guess what? They won't be there.....
That's because Plasma has it's own way of doing things. When we call the Material editor up, you have to select what type of Material you want to use. If you have Cyan's Plugin, you get to choose: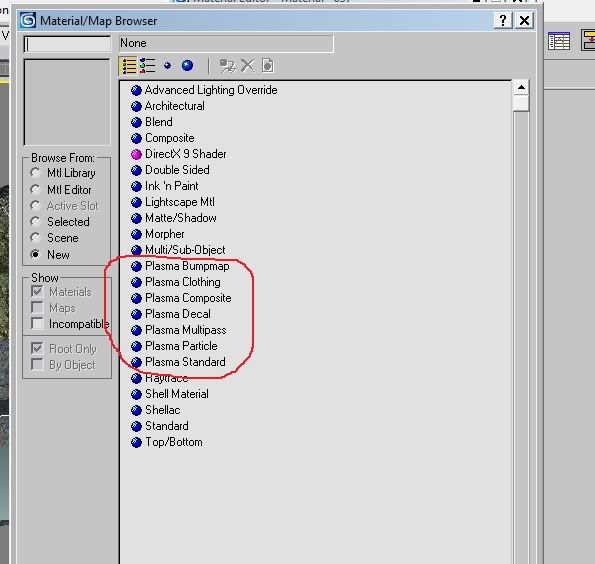 Note how they all start with "Plasma", heh. Again, you won't find this in Max without the plugin.....or any other 3D software for that mater.
You also need to indicate what type of Plasma Layer you want to do to as this also has option: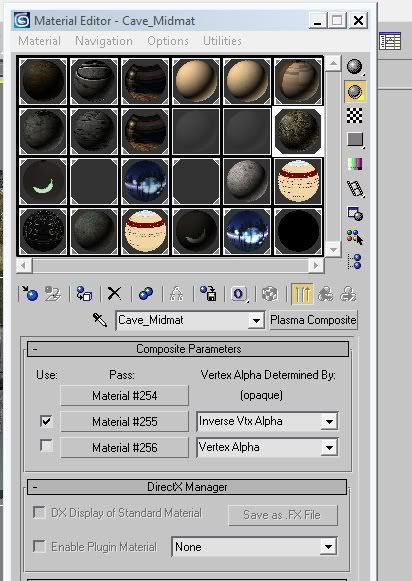 To do the blending, you have to actually edit the mesh and select the verticies where the blending needs to take place. You can also use Vertex Painting too, but again, you won't see the results until export and link in happens.
So to wrap up:
Yes, you could do all your modeling in Maya, Bryce, or Some Program That Is Not Blender Or Max, and even do some texturing there.
But I can tell you know, every single fan that has been making Ages will tell you too: You have to export and actually test the Age out to get the look you want and to adjust things. If you're VERY lucky, you might make something that looks perfect the first time. But most people won't. You have to test, test, and test.
Animated textures are another very good example of needing to test. Particles like Rain, Snow, Sparkes, leaves drifting down.....again, you'll have to test them (and yes, Particles in tied into Materials. It's called Plasma Particles).
Wavesets (this is that nice real looking water we see in Er'cana, Ahnonay, Teledahn, Zephyr Cove....er......ahem....The Hoods, etc). You will NOT be able to test that in any 3D window of any given 3D software program. That is "Real Time Rendering" at it's finest, heh.
Okay, there you go. [/removes tutorial hat and steps out for a snack]