(Oh dear the pun in that title is horrible..)
Hi everyone!
If you will allow me do to a bit of self promotion I have something that I think will be of interest for lovers of puzzles and beautiful games..
I haven't been really active here lately; because something special has kept me *very* busy. And today I'm happy to finally be able to announce it. A while ago (3 years) I grew tired of working on other people's projects so I started my own company, Littlefield Studio, and for the last 3 years we have been working on an atmospheric puzzle game. (Myst and Uru lovers should feel right at home)
Introducing: Machinika Museum!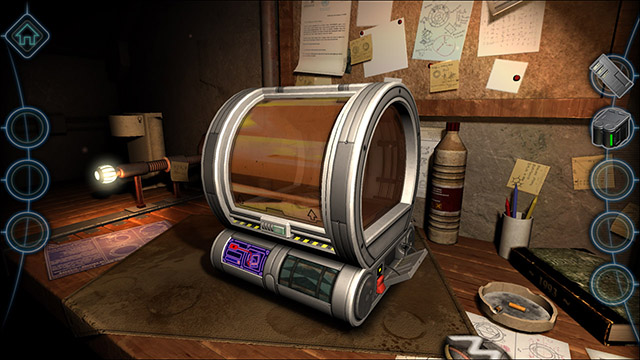 Without spoiling too much, Machinika takes place in the future in a museum dedicated to alien technologies and artifacts. You find yourself working here as a technician where you must study and fix alien machines. But today's latest delivery is different: you're being told it is urgent and no one will tell you why. Only one way to get answers: solve mechanical puzzles; and find clues to understand what is really going on...
Machinika will be available in a couple months for iOS and PC. It was always developed as a mobile game (I am a fan of the series 'The Room'), but I thought, I'm a PC gamer, why not do a PC version as well.. Also we are evaluating making a Mac version too.
Demo available
The full game will be here in a couple months, but today we are releasing a demo!
The very beginning of the game, just enough to give a taste.
It's available for PC:
>> PC Download
And on the App Store:
>> App Store
Until then; if you've read this far, congrats you deserve a gameplay video:
>> YouTube Video.