Chrome 2.0.172.39
Technical issue:
When I initially load the page, the scroll bar is replaced with some strange texture, that's clearly from somewhere else on the page. Hard to describe, so here's a piccy: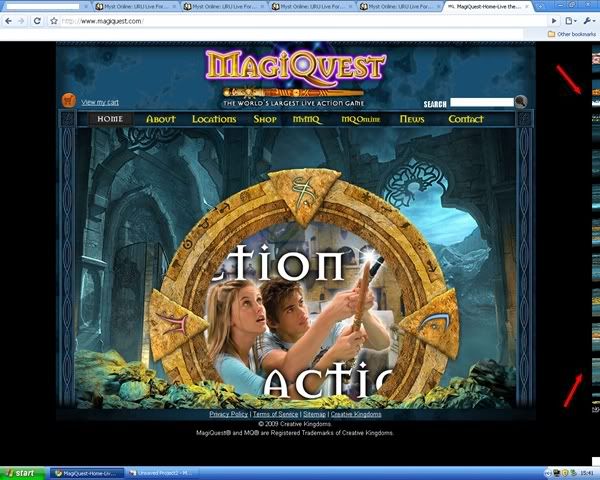 Refreshing the page clears the problem, but navigating to somewhere else and then back again brings the problem back.
Personal opinions:
* I personally find the intro video very annoying, as I'm sure others will do. Equally, I'm sure many people will enjoy it, so it shouldn't be removed. Rather, can't you have a little 'skip intro' button? Also, and 'audio off' button would be nice.
* Been mentioned before, but the images used all seem to be of a very low quality. Being from the UK, I've never encountered MQ before, but the first impression I get from this site is "well, that's a slightly tacky and not-very-professional company", yet I'm sure that little could be further from the truth. Good quality pictures needn't be large in size, and yet will seriously, seriously enhance the quality of the site.
* Again, been mentioned before, but using 'Live' as both 'L-eye-ve' and 'L-i-ve" is very confusing.
Hope this is at least a little helpful - really don't mean to be too negative...
Islander
_________________
The one and only. The original. Accept no imitations
In other words, my posts, views and opinions are completely unrelated to those of 'islander1'.
"Never put Dolby on snake detectors"