Chess is a game which is very repayable (Especially in a multiplayer environment). If/When the source is released i think it would be a good idea to put chess tables into a public area.
Below is a concept of my take on what a more "Advanced" game of chess could be like: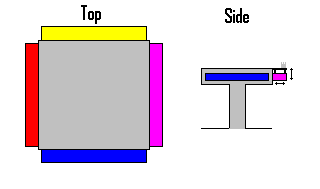 Basically the table would be able to have 1-4 players playing in the same game. When a player sits on one of the 4 chairs (Never drew them, they would be at the sides) a bit on the side would move towards them (Coloured bits) and then a platform with there pieces would raise from it(The platform would become like a normal chess boards first 2 rows where your pieces start).
Each side would have a "ready" button, once all players(Based on how meny are sitting down) have pressed the button the game would start. Camera would most likley have to turn into a fixed perspective looking down on the whole board.
P.S I know my idea would not be easy to implement.