Shorah Explorers.

The Team of Photographers is proud to announce the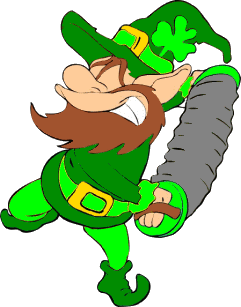 4th Annual D'ni St. Patrick's Parade Videos, Part 1, 2 and 3.
Thanks so much to all who helped in filming and recording, you did a great job to get this wonderful event documented.
Special thanks to Sh'aeri and Alhon for doing a fabulous job with their terrific and funny audio comments; this is the basic part of the documentation and makes the event unforgetable. We decided to include them nearly uncut, whereever possible.
Additionally we decided not to screw down the video quality to YouTube-like filmlets, but to keep the quality as high as possible. So these video are made in widescreen format, 840 by 524 pixel in size, which leads to an amount of about 100-160 MB to download. Each part lasts about 20 minutes. The quality should be crisp enough to be viewed in full-size - give it a try.
If you have problems with viewing it, maybe with the codec, please let me know.
[photographer] tach
Leighana was so kind to host a copy of the videos on her
webspace
. Thank you, Leighana!
Direct link:
St. Patrick's Day 2008 Part 1 (German URUs, The Meeting Place)
Direct link:
St. Patrick's Day 2008 Part 2 (Guild of Greeters, Uru Obsession)
Direct link:
St. Patrick's Day 2008 Part 3 (R.E.B.E.L Hood, Amber Horizon)
The fourth (and -maybe?- last) part will cover the party in St.Pats Bevin, including GreyDragon's speech. Please be patient, but stay tuned.