Charura wrote:
Isn't there a ladder in the silo to climb and you can see a lake through a 'spillway'? I don't know the KI co-ordinants but I can clearly see an orange lake out there..Maybe the pumping station (my guess) provided the necessary psi to get the water up to the lake in Ae'gura?
The elevation at Ferry is -93 spans. The upper level of the silo and the "spillway" is -163 spans, a 70 span (933 feet) difference. Taking a look around outside the silo shows you in a relatively small cavern, quite unlike the cavern where Ae'gura is located. Perhaps this particular area is an algae breeding pond where the algae are prepared to be added to the lake at a controlled rate and concentration. We have to consider locations underground in 3 dimensions. There is no reason that the silo has to be at the same depth as any other part of the city.
I have a terrible time getting a good picture of this area...
[spoiler](and that is NOT Kerath's Arch in the distance)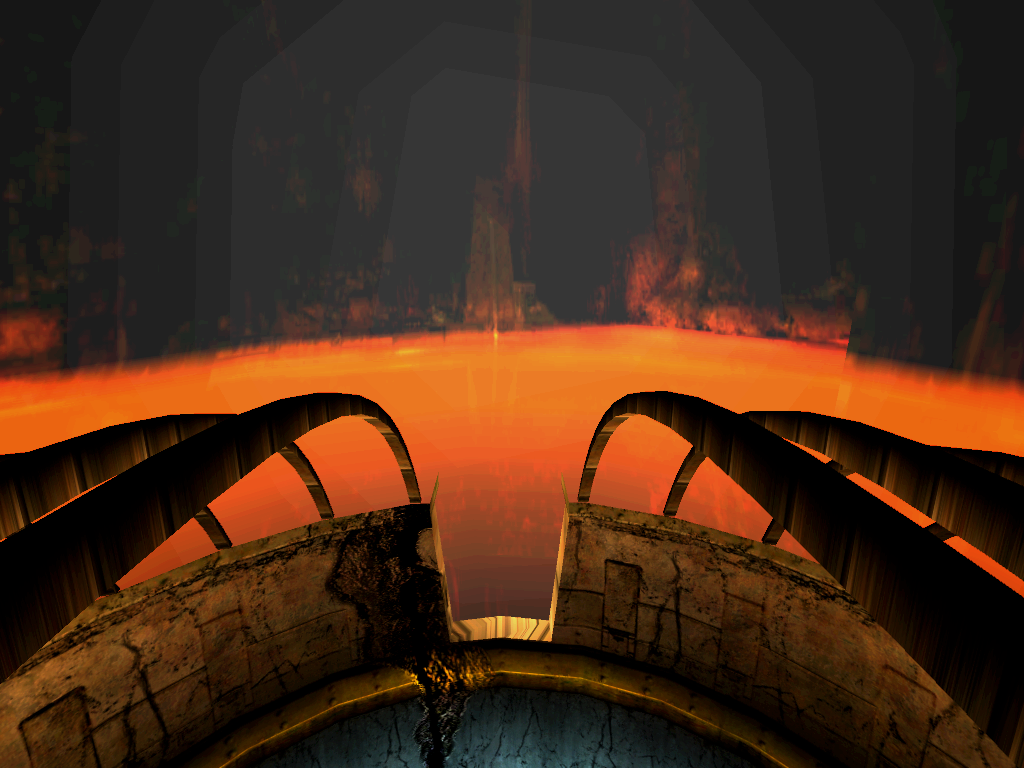 [/spoiler]