It seems to me the process goes as follows:
The diver cuts off the bulb and then floats it to the surface. It is placed into the bottom part of the Harvester which then rotates 180 degrees, lifting it up onto the surface. The bulb is then hollowed out (or perhaps it's hollow to begin with?) At any rate, girders and platforms are installed inside and workers scrape off the substance used in the process of ink-making from the inside surface of the bulb. A second bulb is prepped for harvesting at the bottom of the harvester while the top one is being excavated. Once the top bulb has been completely depleted it is moved off the harvester to a nearby location and the harvester rotates the empty spot back down, with the new bulb from the bottom prepped and ready to be excavated. This process can continue as an assembly line for as long as there is space to keep the empty buds. For maximum efficiency it would be prudent to replant the old buds if they're like pineapples.. and then new could grow from old, provided the ink-making material isn't required for the propagation of the plants...
[spoiler]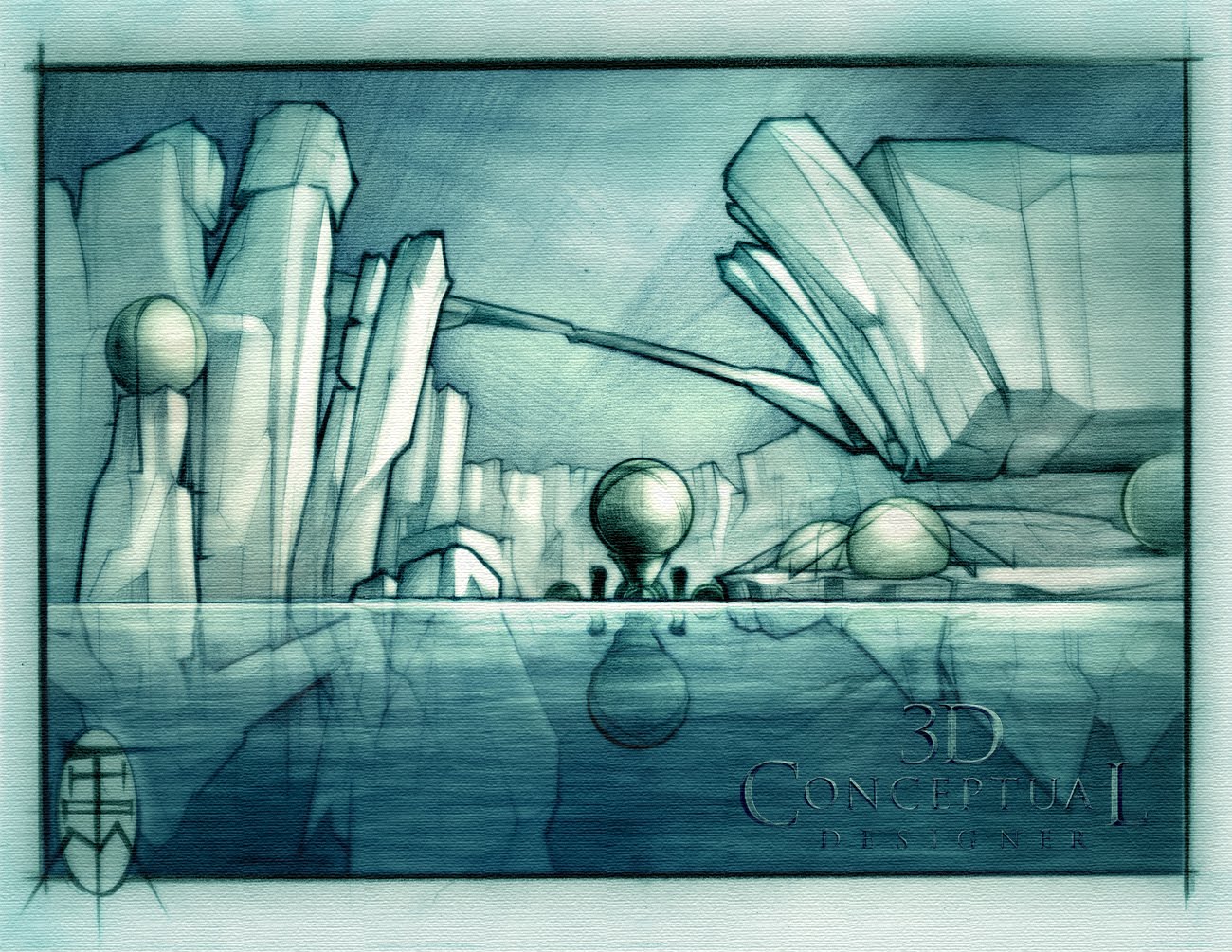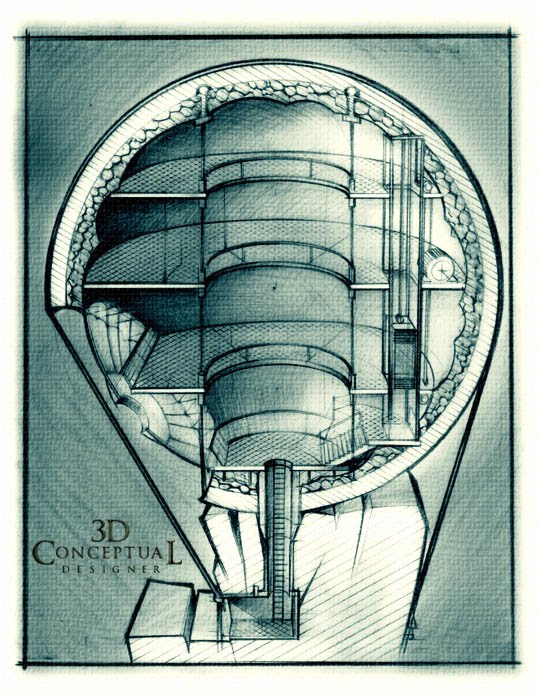 [/spoiler]
The scissor framework seems to me as a means of lighting the inside of the bulb. Workers would probably spend months or maybe years excavating a single bulb and if they spend all that time within it, I imagine it would be very dark. If lights were on the inside of the rings they could shine into the bulb (provided it's translucent) and simulate a day/night cycle for the workers who presumably never leave the bulb for months at a time.
The fact that artificial light is required leads me to believe that the entire Age of Venalem is dark all the time. Possibly it rotates like our moon with one side always in darkness or maybe it has no parent star at all.. which could explain the extreme cold.